Friday, December 2, 2022
Deputy partners with viral influencer Salary Transparent Street.
Educating and empowering the global workforce.
---
GLOBAL, 02 December - Deputy, the smart scheduling solution for industries that employ shift workers, announced this week its new partnership with viral Tik Tok sensation and equitable workplaces advocates Salary Transparent Street.
Their viral on-the-streets interview content focuses on healthy workplaces, pay transparency, and spreading awareness/appreciation of different professions. It is perfectly aligned with Deputy's mission and vision and long-term thinking about the world of work.
---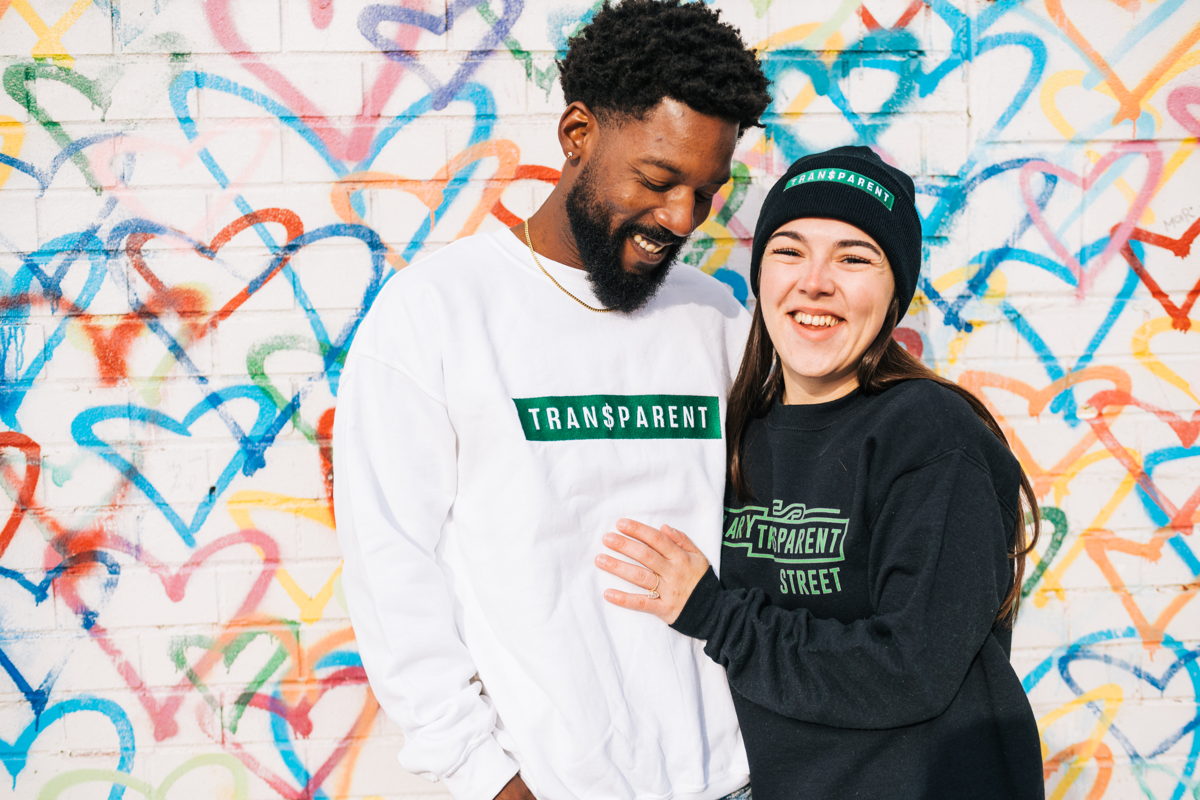 ---
The STS TikTok channel has attained over 307.9 million views and 21.3 million likes across TikTok and Instagram in the short time it has been posting content.
"We're so excited to partner with Deputy!" said Hannah Williams, CEO & Founder of Salary Transparent Street. "Empowering workers and promoting worker-first initiatives are our top priorities, and Deputy aligns seamlessly with us. We're excited to shine a spotlight on shift workers through our partnership and help shift work forward!"
The STS team also recently took to the streets to recognize shift workers in honour of Deputy's inaugural Shift Worker Sunday celebration and movement.
"We're thrilled to partner with Hannah and Salary Transparent Street to shine a light on the unsung heroes of our communities," said Marina Plume, Social Media Manager at Deputy. "Through these interviews, we hope to empower shift workers everywhere to be candid with feedback and provide managers with the insights they need to create healthy, thriving workplaces.
Our goal is to uplift employees' voices to ensure business owners and customers alike understand shift workers' perspectives about the importance of flexibility, employee experience, career development, and PTO at work."
---
About Deputy:
Deputy is on a mission to Simplify Shift Work™ for millions of workers and businesses worldwide. The company streamlines scheduling, timesheets, tasks and communication for business owners and their workers. More than 320,000 workplaces globally use Deputy to manage schedules and effectively communicate with employees, providing millions of shift workers with more flexibility and control over their schedules. Deputy's software gives businesses the tools they need to create a thriving workplace.
Visit www.deputy.com, or find us on Twitter, Facebook, the App Store or Google Play for more information.
---
Shift Worker Sunday:
Shift Worker Sunday is a global celebration day powered by the smart scheduling platform Deputy. It aims to get employers, customers, leaders, and the larger community to take a moment to recognize, appreciate and think about how they can better interact with local shift workers in their communities.
Shift workers keep our communities connected and thriving, especially during the busy, most hectic, chaotic times of the year. It's about damn time we show appreciation for it. Support #ShiftWorkerSunday on the 27th of November and learn more about this two billion-strong global community by joining the #ShiftWorkForward movement.
---
Salary Transparent Street:
Hannah Williams is a 25-year-old content creator in the Washington, D.C., area tackling a major issue: salary transparency. Hannah's viral series encourages strangers to share what they do and how much they make. She's inspired to combat discriminatory tendencies in employment and close pay gaps that affect women, POC, workers with disabilities, and the LGBTQ+ community. Hannah uses her platform to educate her community on market research, salary negotiation, and labour laws to understand workers' rights. She hopes to help workers grow professionally and build wealth with this knowledge.
---
Mat Beeche Global Strategic Communications Director
Back