Thursday, 20 July 2023
The Key to Happiness: Work in a Garden Centre
Deputy releases new report on worker sentiment
---
London, 20 July 2023 – The key to work-life happiness has been revealed and according to 150,000 Brits, it's working in a garden centre. Almost 90% of garden centre workers either felt amazing or good at the end of their shift and just 2% said they felt stressed.
Restaurant staff also had a high score of 83%, either feeling good or amazing, this was followed by bar staff, beauty and finally gyms as the top five happiest work sectors in the UK. It's also a positive story for the care sector with 64% reporting they felt good or amazing compared to 51% for the same period last year.
Leading global platform for managing hourly workers, Deputy, analysed more than 170,000 responses between January and June this year from UK workers in 35 industries. These ranged from retail, hospitality, healthcare and other services. Workers selected an emotion on a sliding scale from amazing down to stressed to describe how they felt about their job.
At the bottom end of the scale, it's those who work in pharmacies who feel most unhappy, with 29% of workers saying they were frustrated or stressed. The next most frustrated or stressed workers were those in construction and call centres (both 16%) and workers in auto, electronics and appliance retail (14%).
When asked why she's so happy working at a garden centre, Tamsin Griffiths, from Battersea Flower Station said: "To be able to play with flowers and plants in a shop environment with customers is heaven for me. It's a lovely environment and I enjoy being outside on my feet all day." Tamsin has worked in the garden centre for six years having left an office job for a different style of work.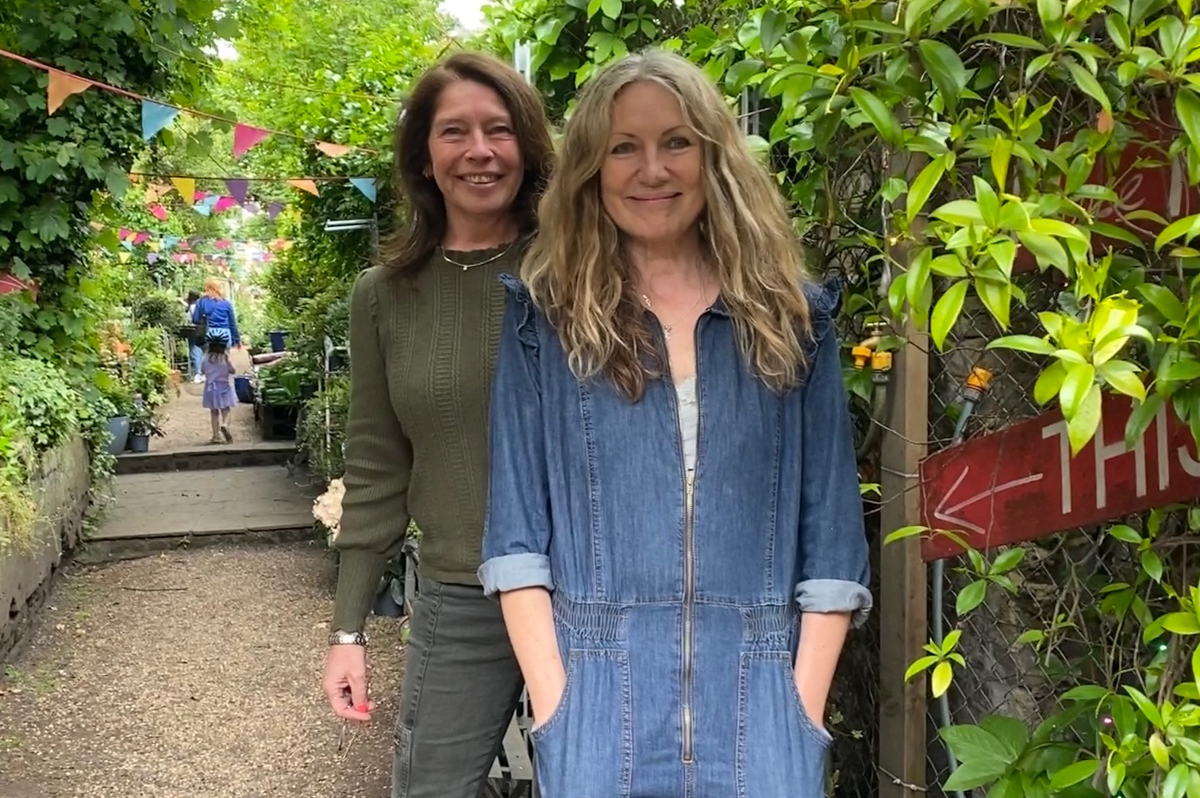 She added: "When I was a kid, I was always outside playing and then you grow up and you're stuck inside, and you don't really notice things as much. Here, you really notice the seasons changing because of the weather and the environment and the different plants that are coming in throughout the year. It's never the same. Every day is different."
Tamsin's employer, Lisa McCormack, Co-founder of Battersea Flower Station, added: "When you look at the results of this study, there's a lot of team collaboration involved in the top workplaces. If you think about garden centres, bars and gyms compared to corporate environments, you're not in competition with anybody, you're a team and it only works when you all work well together."
Jon Wilson, SVP, EMEA at Deputy, said: "Although garden centres had incredibly positive feedback from their workers, retail as a whole had quite a mixed response. Those working in electronics and appliance stores were among the most frustrated or stressed.
"Our Shift Worker Happiness Index particularly highlights the resilience of workers in the hospitality industry. We know just how tough the market has been for some time now and we're really impressed by the improvements employers have been making to look after their staff and to make sure they feel valued."
Most Happy vs Least Happy UK Industries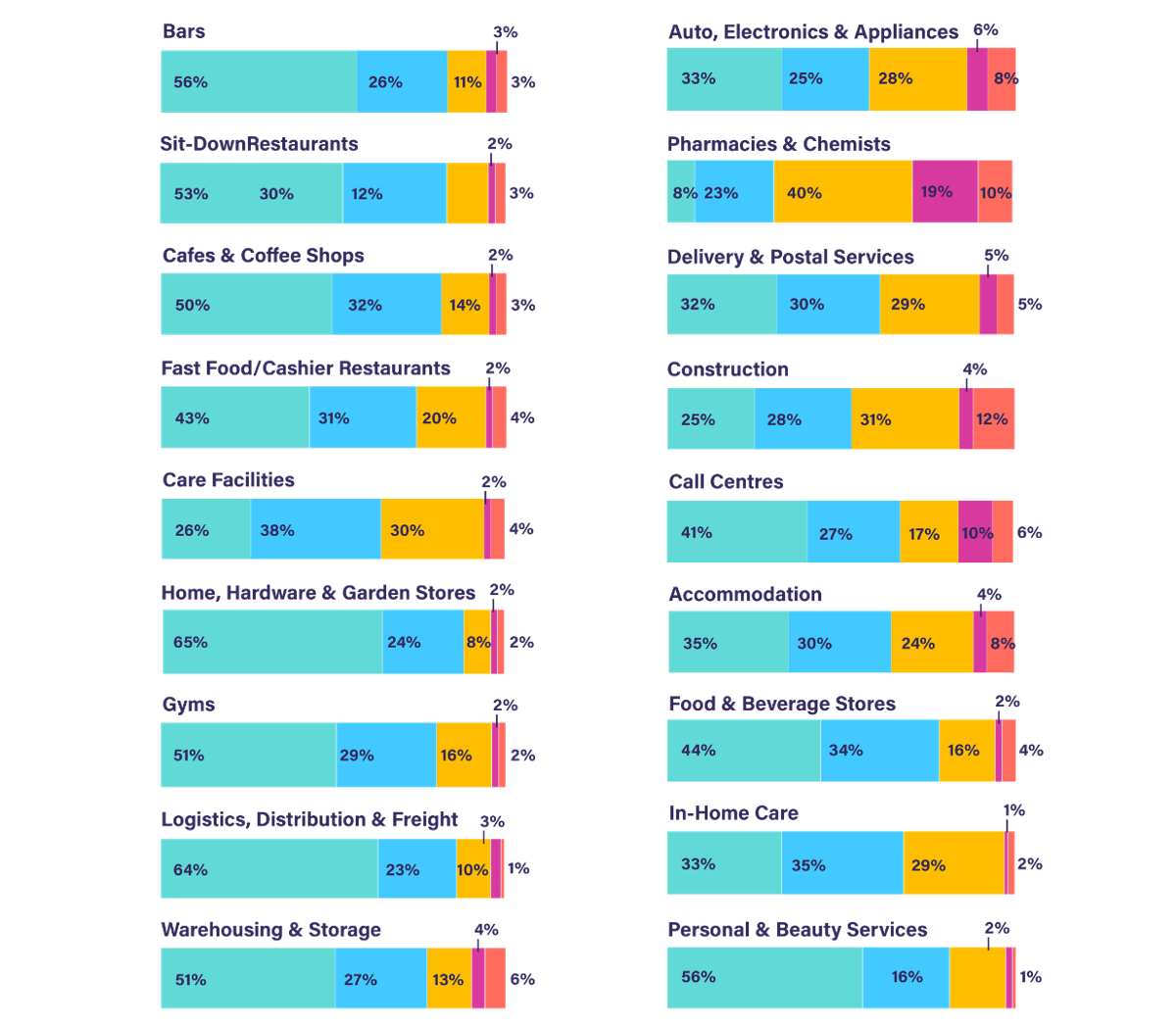 ---
Download a copy of the UK Shift Worker Happiness Index below.
---
About Deputy
Deputy is on a mission to improve the world of hourly work for businesses and workers alike. Deputy's leading software solution streamlines communication, scheduling, tasks, and timesheets for millions of workers and businesses worldwide. More than 330,000 workplaces and 1.3 million shift workers use Deputy daily in over 100 countries. At the forefront of empowering businesses, Deputy's platform equips them with the tools and insights they need to streamline compliance, build thriving workplaces, and stay focused on what matters most.
Visit www.deputy.com, or find us on Twitter, Facebook, the App Store or Google Play for more information.
---

Anna Thomas Media Contact
Back